DO ARENA 163 - Mont Kiara
This is KDH GLOBAL SPORTS GROUP's 2nd project of football field in the city "DO ARENA in 163". The size is 19,100 sf (51m x 34m).  It's Football Arena for playing football, drinking, wedding, having Company meeting and event and Sky sports bar in the city. It's KDH GLOBAL SPORTS HOME Stadium and running Youth football league.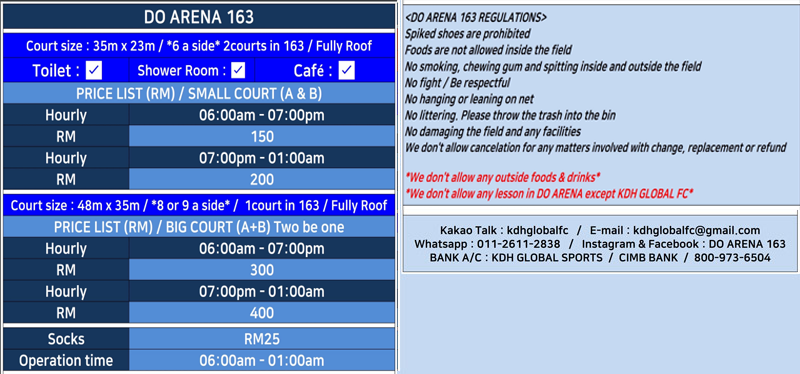 DO ARENA 1MK - Mont kIara

The Bar offer a cozy environment where one can could have a relaxation moment after a hectic day of training or related event.