To teach football to kids, there are many things that a coach must pay attention to. Moreover, kids still need to be given basic knowledge of what football is and its various techniques.
In addition, you also need to prepare the kids physically and mentally to easily receive the football training material that will be taught. This article will explain a little about how to teach football to kids.
You will know what aspects need to be prepared and what basic techniques need to be taught to kids. That way, you are able how to play football for kids.
Train Core Physical Skills
Before introducing various basic techniques in football, you have to train your students' physiques first. This physical training is very important so that kids do not get injured and are able to master the basic techniques of football well.
An understanding of good basic technique will not produce a great football play if it is not accompanied by a strong physique. There are five physical aspects of kids that need to be trained before receiving training on basic football techniques.
The five aspects are speed, agility, balance, flexibility, and power. So what is the detailed explanation? Here's the review for you.
1. Speed
Football is a game that requires the players to run quickly to reach the opponent's goal and score goals. Therefore, speed is one of the main physical aspects that football players have to improve.
For kids, speed training can be done by jogging and sprinting. If kids are used to sprinting and jogging, you can add a advanced speed training options, such as running using a parachute or speed ladder.
Although these various powers can increase speed, you must also consider the kids' psychological conditions who can get bored and get tired easily. Therefore, you must create an interesting and fun training system so that the kids won't feel bored.
2. Agility
In addition to speed, agility is also very important for a football player. Agility serves to get past the line of defense built by the opposing defenders.
World-class players, such as Lionel Messi, Cristiano Ronaldo, Kylian Mbappe, and Vinicius Junior who have great dribbling abilities usually start with a high level of agility.
Therefore, kids must be taught agility from an early age so that they can develop their abilities when they have reached the golden age for a career.
You can train agility in football using three techniques, which are Drill, Zig-zag Drill, and Broken 100-yard Sprint. These three techniques are considered effective for improving the agility of football play.
However, because the rules in this power are quite a lot, you need to explain them slowly to the kids so that they can understand the process of power completely.
3. Balance
Balance is also an important physical aspect that a football play must have. A football player can maintain the ball he controls by having a good body balance.
In addition, balance also makes a football player won't easily fall when colliding with an opponent's players. However, the balance must be trained since a football player is still at an early age.
Many types of pose training can be done to train balance in kids who are projected to become football players. Several standing poses for balance training are One Leg Pose, Airplane Pose, Single-leg Bosu Ball Pose, and many more.
4. Flexibility
The next physical aspect that needs to be considered and trained for kids is flexibility. Body flexibility is very important for a football player to avoid injury.
Football is a game that is prone to injuries, such as leg, body, hands, or head injuries. However, the foot is a part of the human body that has an elevated risk of injury/is at risk of injury in the world of football.
Therefore, flexibility needs to be trained in kids from an early age. This is so that the joints and muscles of the kids are used to playing football and when a collision happens, they will not get injured easily.
5. Power
The last physical aspect that is no less important is power. Maybe you've seen football players with tall and stocky bodies, especially the one who plays as a defender. Usually, these players have great power.
Power is needed so that a football player can win in a duel against an opposing player, especially when they fight to gain control of the ball or doing aerial duels. That's because players who don't have power will easily fall and lose when dealing with opposing players.
You can train power in kids by lifting weights based on the ability of each child. Do not force kids to lift heavy weights because they are still growing.
Learn Basic Football Techniques
Now that you understand the main physical aspects that kids need to prepare for before becoming professional football player, now you need to know what basic football techniques kids should learn.
At least five basic techniques must be mastered by kids to become professional football player. The five techniques are the dribbling technique, passing technique, kicking technique, ball control technique, and rainbow flick technique.
What is the explanation of each technique? Here are some reviews for you.
1. Dribbling Practice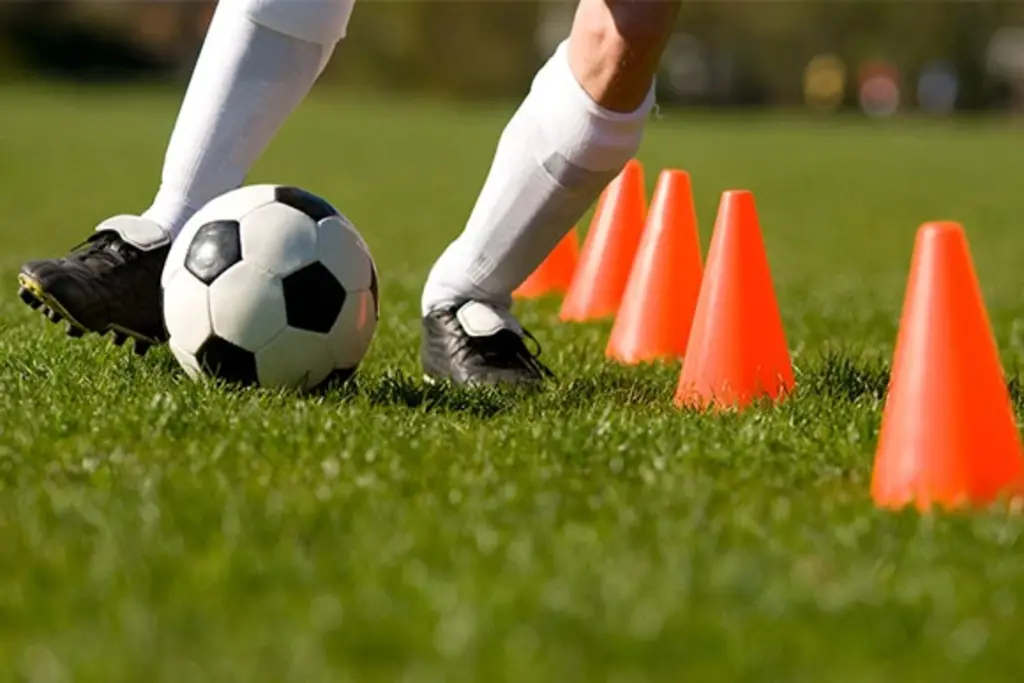 The first basic technique that kids must learn before becoming a professional football player is the dribbling technique. Dribbling is the most important technique to master because a player must bring the ball into the opponent's defense by dribbling.
You can create a training system for kids by using cones that are lined up at a certain distance. The kids will be asked to pass the cone in a zigzag course by dribbling the ball.
In addition, you can also use a javelin or agility pole to serve as an obstacle in your dribbling practice. This practice will not only improve kids' dribbling skills but also their speed.
2. Passing Technique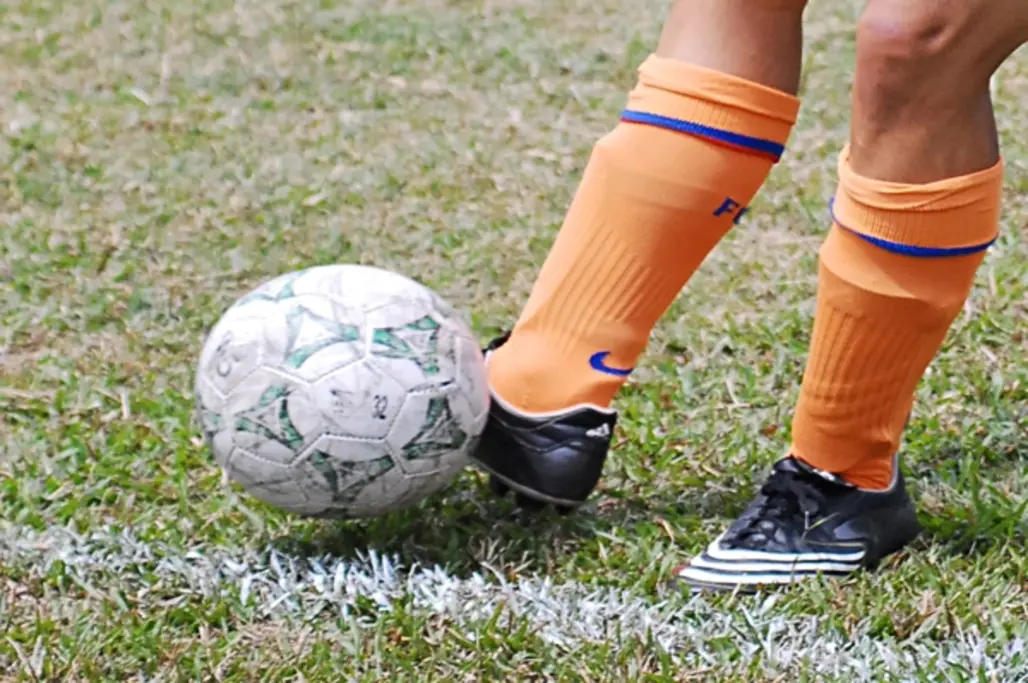 The next basic technique that is very important to master is the passing technique. In addition to dribbling, a football player must master the basic techniques of passing to establish cooperation with the teammates.
Passing is also a very useful ability to build attack and defense in football. Without good passing technique, football players will not be able to build a good attack to score goals.
You can train kids to master passing techniques by pairing each other and passing a ball to each other. You can also partner with someone to receive and provide feedback to the other kids.
3. Kick Technique Practice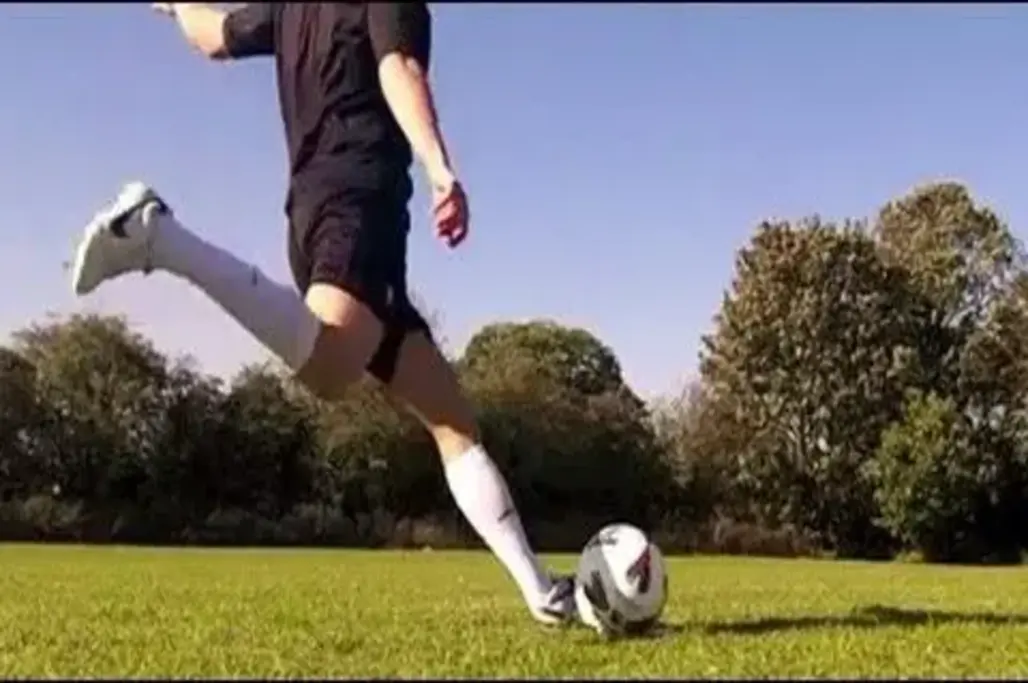 A good kicking technique is also very important for a football player to master. However, the kicking technique is the best way to score against the opponent's goal.
Therefore, you should introduce your kids to the various ways and types of kicks in football, such as kicks using the inside foot, outside foot, instep, rebound kick, and many more.
You can start to train kids by teaching them to do one kick at a time. In addition, you can also start asking the kids to learn to kick towards the goal without or with a goalkeeper.
4. Ball Control Technique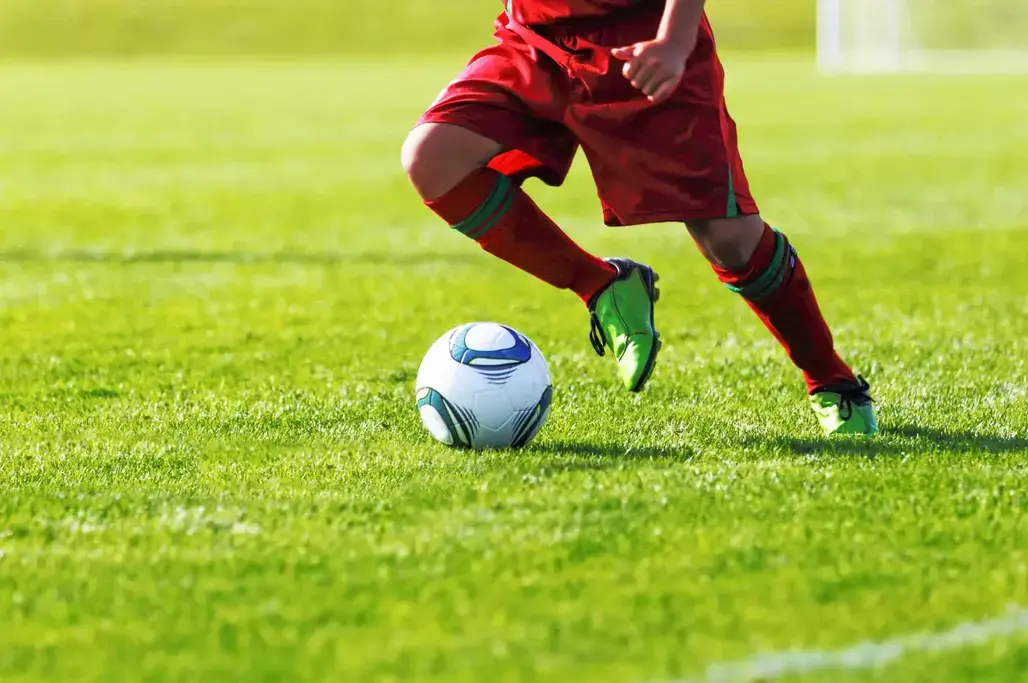 The next technique that is no less important is the technique of controlling the ball. Football players must have good ball control so they won't easily lose during the game. By mastering the technique of controlling the ball, a football player will be able to control the ball decently.
Ball control techniques can be trained in various ways, such as controlling the ball using the inside of the foot, the outside of the foot, the back of the foot, the chest, the head, the thigh, and the sole of the foot.
You can teach kids to be good at ball control by pairing them and doing passing drills. Moreover, you can also give them ball juggling exercises so they can control the ball better.
5. Rainbow Flick Technique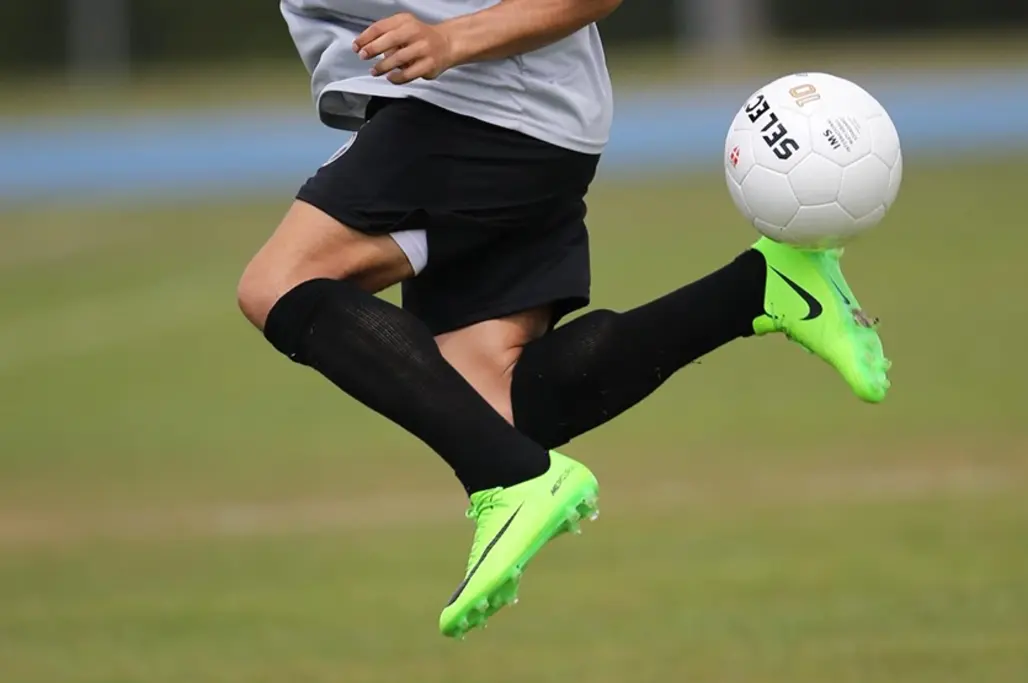 The next technique that is very important and interesting for kids to master before becoming professional football players is the rainbow flick technique. This technique is one of the mainstay techniques of Paris Saint-Germain star, Neymar Jr.
Kids can be trained in this technique so that they can be better at playing football. However, to master the rainbow flick technique, kids must master the technique of controlling the ball and dribbling.
That is because the rainbow flick technique can be pulled off when a football player is dribbling. This technique is applied to pass the opponent by passing the ball over the opponent's head. Learn more about football tips for skill in full in the article Football Skills Tips for Young Players.
Evaluate and Study At The Football Academy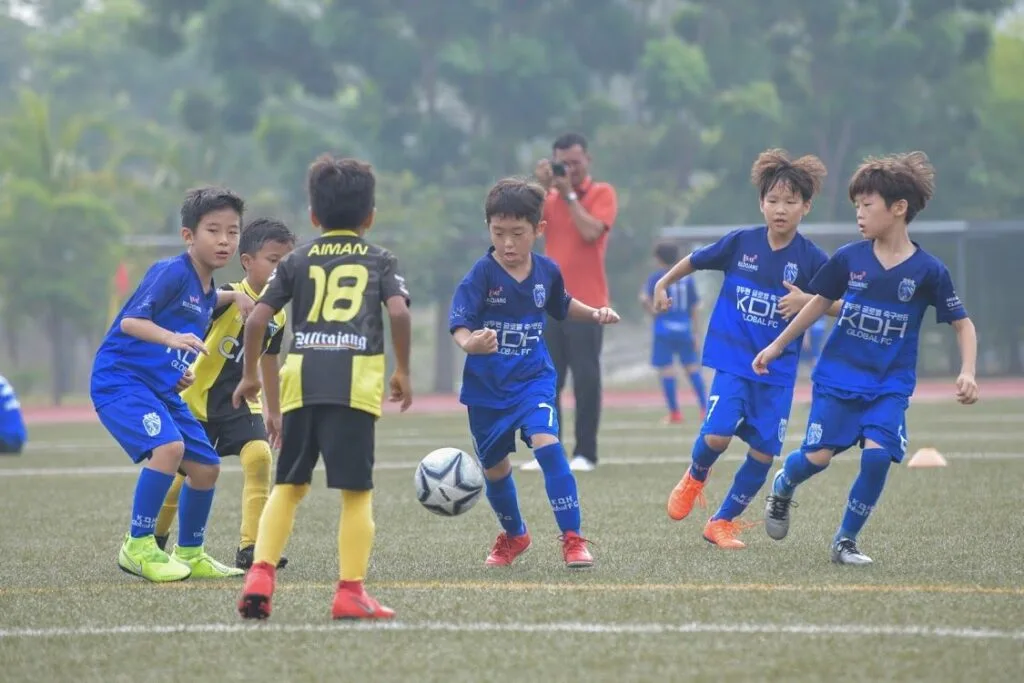 To master these various techniques and physical aspects, you may find it difficult to do the training systematically. Therefore, you can enroll your child in the best football academy in Malaysia, that/which is KDH Football Academy.
Why should you enter your KDH Football Academy? KDH Football Academy has a training system led by a professional coaching staff with numerous experiences in the world of football.
Your kids will be taught various basic football techniques until they become experts. Not only the techniques, but your kids will also be trained to become a football player who has a strong character and is ready to compete in the world of a football professionally.
The methods used during the practices are guaranteed to be fun and make the kids feel at home. KDH Football Academy will always try to balance education and football training for your kids. Hence, your kids will still have a good level of education.
By joining KDH Football Academy, you also enhance the prospects of your kids' careers as professional football players. This is because KDH Football Academy to collaborates with an official partnership with  Selangor FC.
Then, what are you waiting for? Maximize the quality of your/your kids' skills under the direction of professional coaches at the KDH Football Academy and make your child's dreams come true with us!
Come and register yourself as a part of the best football academy in Malaysia, the KDH Football Academy.
Should you have any inquiries about the best football academy in Kuala Lumpur, please do not hesitate to contact us via Whatsapp, Kakaotalk, or phone call
Mobile: (+60)11-2611-2838 / Email: kdhglobalfc@gmail.com and more info about football academy follow us on Instagram KDH Football Academy Official.